If you want to scan your photos, I'll leave my scan settings down below. If you want, feel free to send your scans through and I'll have them added onto the site with credits to you.
Regular and Advanced settings: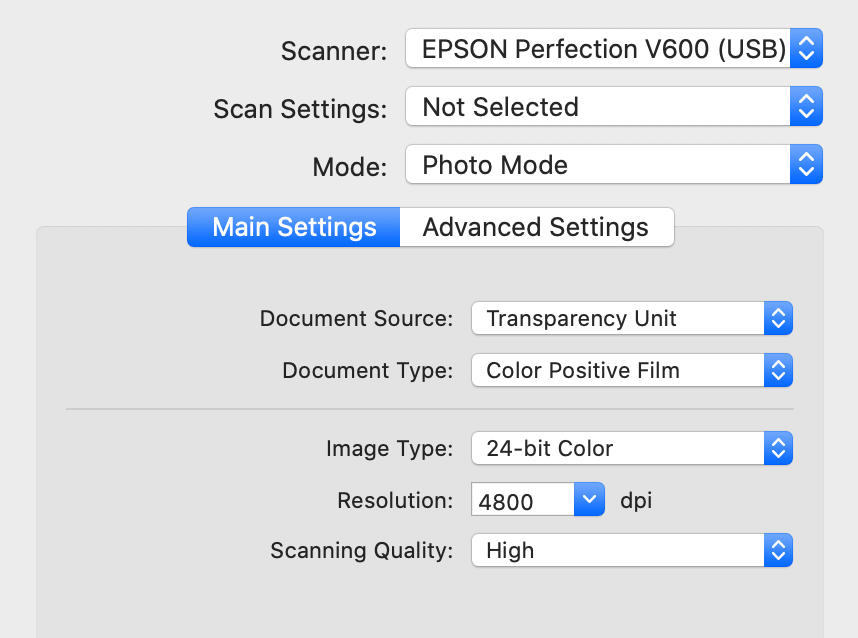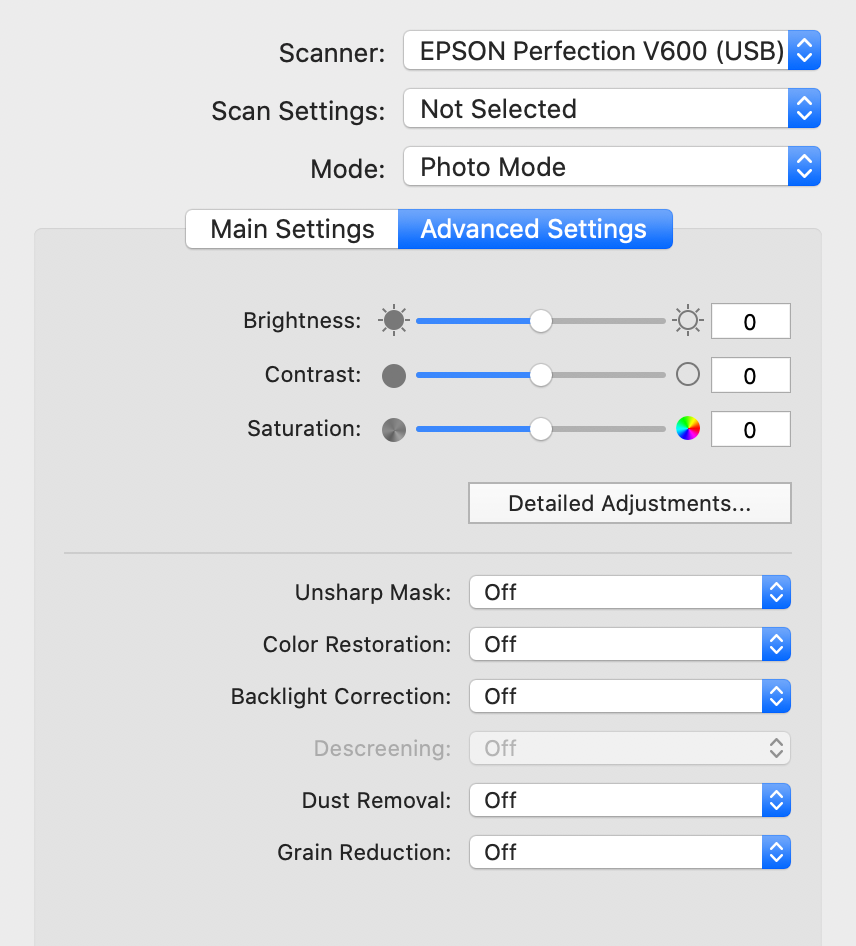 The important parts is I suppose 24-bit Color and 4800 dpi which I guess isn't *standard* indefinite-storage-archival practice but it best suits what I do.
I then number the photos using a sticker and name the file with the corresponding number so I can easily go through and find the original for every slide and refer back to it for any additional information.

I store everything in Adobe Lightroom CC, where I do all of my adjustments. Therefore I don't use the unsharp mask, color restoration, or dust removal in the scanning system.
​​​​​​​